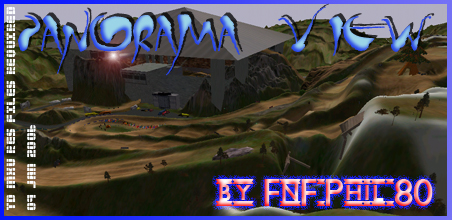 BPh_Designs (FnF_Phil_80) (Jan 10, 2006)
9th of January2006.

First of all, I would dedicate this track to Andy Caldecott (AUS). He's died today in the 2006 Lisbon-Dakar Rally, near at the same place of Fabrizio Meoni last year !


This track is maybe my last one for MCM2. I did a long long work on it...
OTHG_Chris beta tested it last week and he was already excited with the down and up hills
I think you will have fun with this one. Hotlap under 3'00.
Try to find the best lines and you will be so fast on it.
Thanks to all for all what you did with / for MCM2.
See you later...
Phil.
Download for Motocross Madness 2 — or — Report broken link
Comments are being restored!
Want to help? Send coffee to tk_madmac