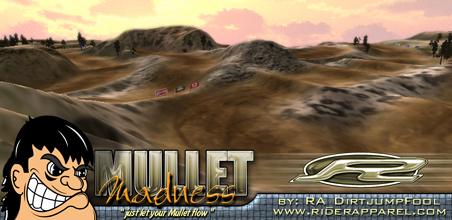 OCR_DirtFool (Dec 31, 2003)
On this track I mainly worked on adding usermade objects. SO check it out, laptimes should be around 1:00 or better. There is only one object (Banner), but it's all over the track. This track may not be a breakthrough for the actual game but it is for me. Still trying to figure out 3d studio max on my own.
Download for Motocross Madness 2 — or — Report broken link
Comments are being restored!
Want to help? Send coffee to tk_madmac