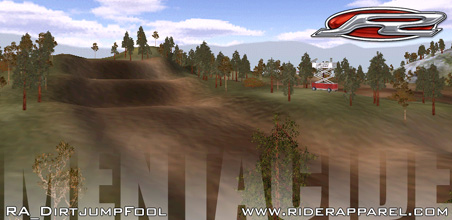 OCR_DirtFool (Dec 31, 2003)
Here you go guys & gals I finally finished this one after alot of testing. This track is not hard but it is fast when you learn the lines, the best time in testing was around 1:06 so I know you guys can do better than that, so give it a shot and always please review so I can improve on what I am doing here. Big THANKS goes out to all the members of OCR and my own fellow homies for beating me to death on this track. And no I could not get the FREAKEN placement map to work for at all, but i will keep trying with it.
Download for Motocross Madness 2 — or — Report broken link
Comments are being restored!
Want to help? Send coffee to tk_madmac