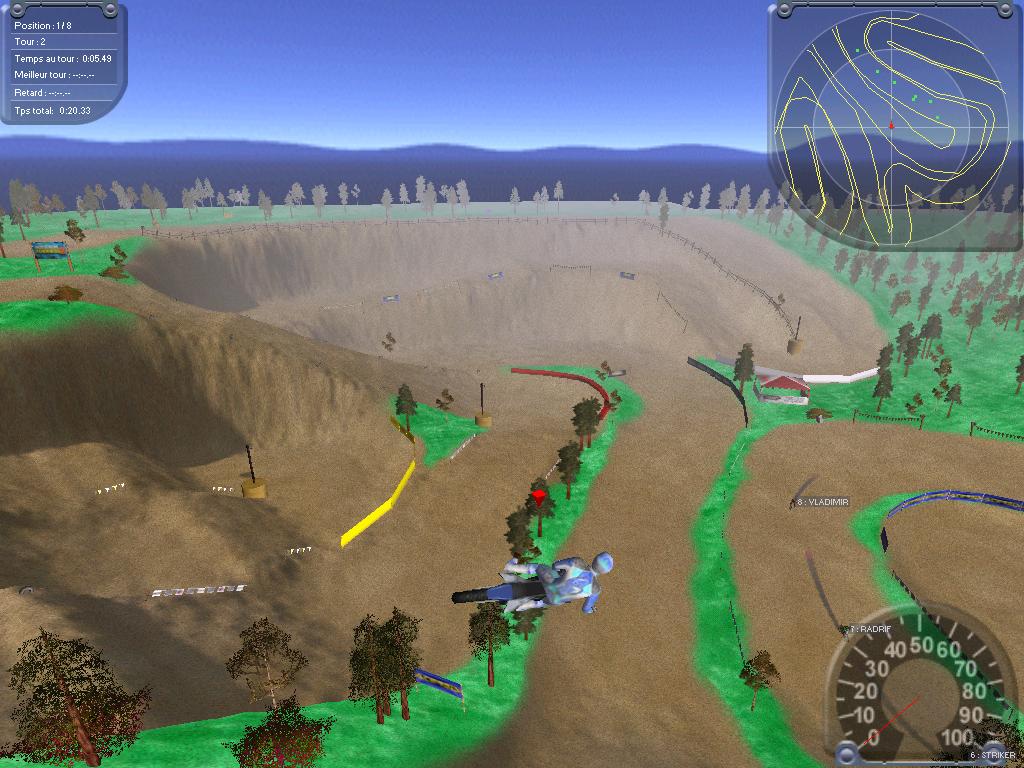 grosgaz (Jun 03, 2004)
ENGLISH
it is a track replica castelanu de levis adzes and rapid which is located dimensioned of Toulouse. there was great price above. those which one to roll above in truth will say it is very resemble and well adapted for mcm2. to amuse you!!! sory for traduction i speak bad english
francais
c est un terrain replica asses technique et rapide qui se situe a coté de toulouse . il y a eu des grand prix dessus . ceux qui on rouler dessus en vrai diront qu il est tres ressemblent et bien adapté pour mcm2. amuser vous bien !!!

Download for Motocross Madness 2 — or — Report broken link
Comments are being restored!
Want to help? Send coffee to tk_madmac