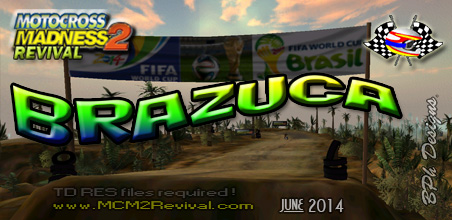 bph (Jun 24, 2014)
Just curious if there's still some MCM2 players around here.

BTW download & install that track, my latest creation, 10 yours ago I didn't created one !

If you are still interested by the game, check sometimes www.MCM2Revival.com, we have a Facebook group page, a Forum & a Website there.

Also, we are playing online via the TDzone or via GameRanger.

See u later.
Download for Motocross Madness 2 — or — Report broken link
Comments are being restored!
Want to help? Send coffee to tk_madmac