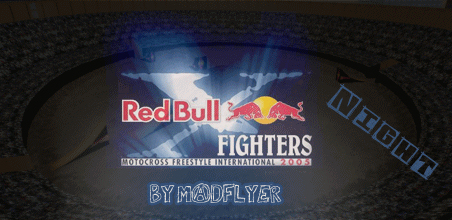 Madflyer (Jun 05, 2005)
hi, here is my version of the contest in Madrid. Not a perfect replica but nice to ride. Big thanks to the object creators, Alfred for the crowd and the ramps, M/M for the buildings, KXmotox45 for the fences, Eldiablo and Extreme for the barriers and Aus_twisted for the amazing sky. enjoy.

Download for Motocross Madness 2 — or — Report broken link
Comments are being restored!
Want to help? Send coffee to tk_madmac