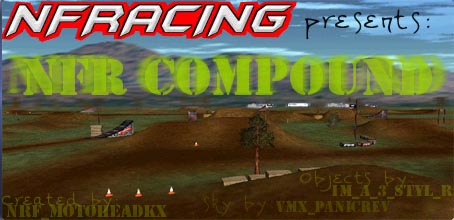 IM_A_3_STYL_R (Oct 06, 2006)
Hey guys!
Thought id start re-uploading some old tracks you can't find anymore.
Here is NFR Compound.
Made by VMX_PanicRev, NFR_MotoheadKX and myself.

Hope this brings back some memories!

Have fun!
Download for Motocross Madness 2 — or — Report broken link
Comments are being restored!
Want to help? Send coffee to tk_madmac