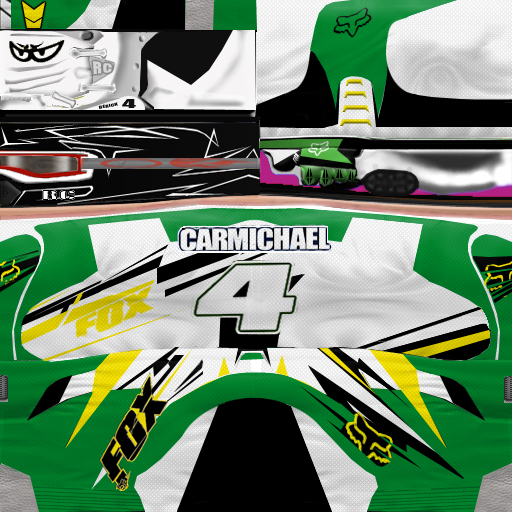 tff_thormx (Aug 05, 2005)
well i got the bug again i guess to make a skin, and i havnt seen much ricky skins... so i decided what the hell ill make one.i know the boots suck i had the worst pictures for what his boots look like. im still not sure most of the design but i winged it so what ever.i forgot what this fox gear is even called it might be the 06 strafor possibly is i don't know he wore it at washougal is all i know.anyway i like how the gear came out i worked some odd hours on it and im happy with it. if u want his 4 stroke rmz u can get it here http://www.mcmfactory.com/display.php?cat=skins&id=1935 so i guess thats it d/l enjoy and... im out k
later Dave.
Download for Motocross Madness 2 — or — Report broken link
Comments are being restored!
Want to help? Send coffee to tk_madmac