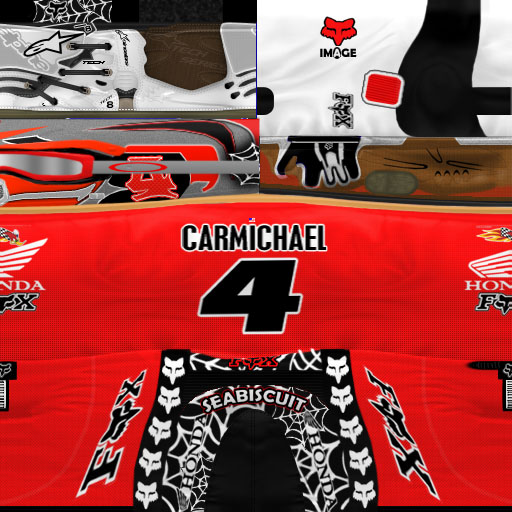 MX45 (Jun 01, 2004)
Here's RC's 2004 retro style gear he wore at the opening round (and who knows how much longer). I made it by request, and have had it done for a while, but I was waiting for tff_thormx to get the matching bike done.
Get his bike here http://www.mcmfactory.com/display.php?cat=skins&id=609

PS, I thought this gear was cool at first, but as I worked on it, I realized its ugly as crap with all the spider webs lol.
Download for Motocross Madness 2 — or — Report broken link
Comments are being restored!
Want to help? Send coffee to tk_madmac