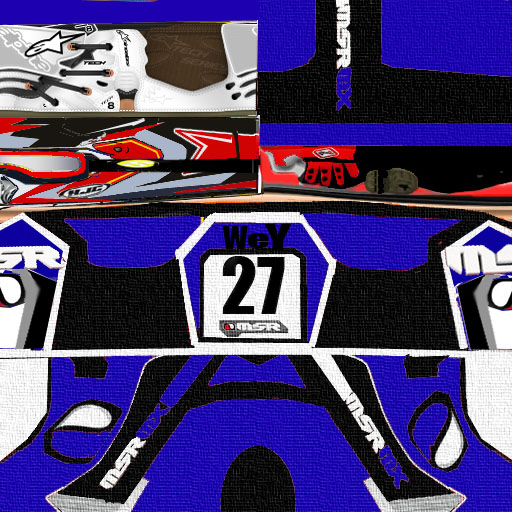 Suzuki_Mx (Oct 23, 2004)
This skin started out as tff_thormxes nick wey gear so thanks to him for the base.This skin looks pretty cool in the game so pleAse leave some comments and download.
It is not is as good at tff_thormx'es but download and enjoy.
Thanks
-Suzuki_Mx

O crap sorry tk_disturbed for the boots.
Download for Motocross Madness 2 — or — Report broken link
Comments are being restored!
Want to help? Send coffee to tk_madmac