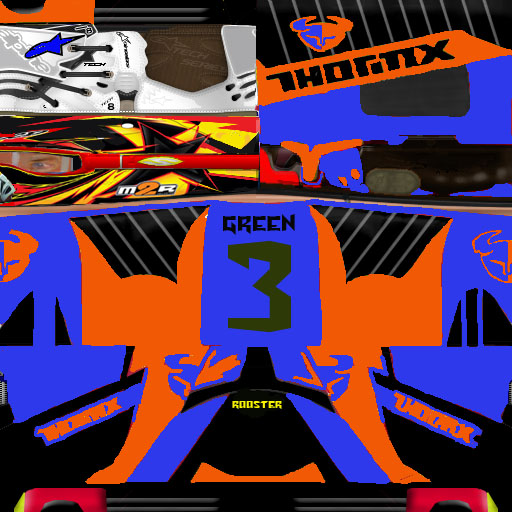 TDR_HondaRacer44 (Oct 18, 2004)
OK, before anyone accuses me of ripping, i will say i did NOT make this skin, i recolered the pastrana gear, from whoever made it. I made this for my friend matt. It looks really good in the game.
Download for Motocross Madness 2 — or — Report broken link
Comments are being restored!
Want to help? Send coffee to tk_madmac