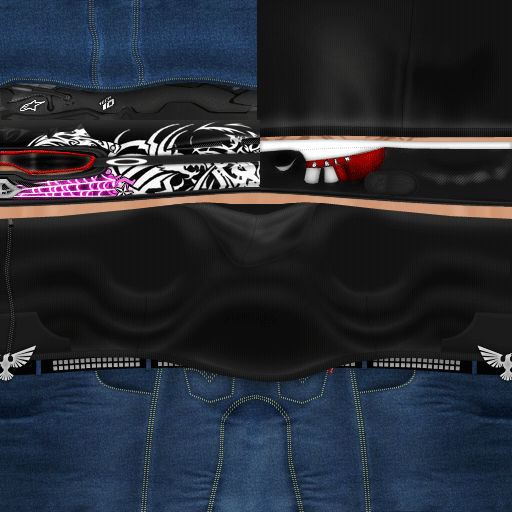 VMX_D-Dub (Jan 06, 2006)
Well here is my entry for the rider skin contest over @ the Octopus. This is probably going to be my last creation for MCM2 (MVA BABY WOOO!) Ever since I started making skins and stuff for MCM2 i've ALWAYS wanted to make a casual gear. Like what the old school riders wore, or what an average person would wear. Well I am VERY pround of this pack. I made everything on the hoodie and jeans myself. The gloves and helmet are also mine lol. Thanks to Messiah for the helmet shadows, Gala for the boots and Tweaked for the goggles. Please DOWNLOAD AND REVIEW!


Thanks Again, Danny
Download for Motocross Madness 2 — or — Report broken link
Comments are being restored!
Want to help? Send coffee to tk_madmac