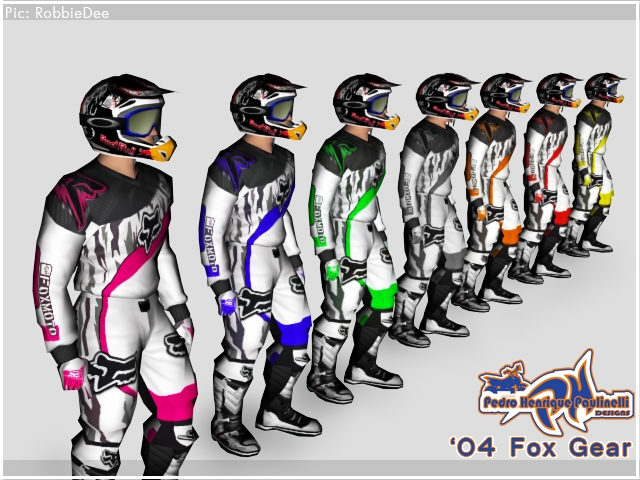 phcross (Apr 02, 2008)
Hi everyone!!!

That is my new 2004 Fox Zebra!! I pu a long time doing that!

The pak. replace all Alloy gears!

The zip file have the Pak. DXT of the gears and the preview pic!!!!

Thanks to RobbieDee for the amazing render and F a c t o r y BR21 for some tips since i began do this gear!!!

I hope you guys like!!!
Download for Motocross Madness 2 — or — Report broken link
Comments are being restored!
Want to help? Send coffee to tk_madmac