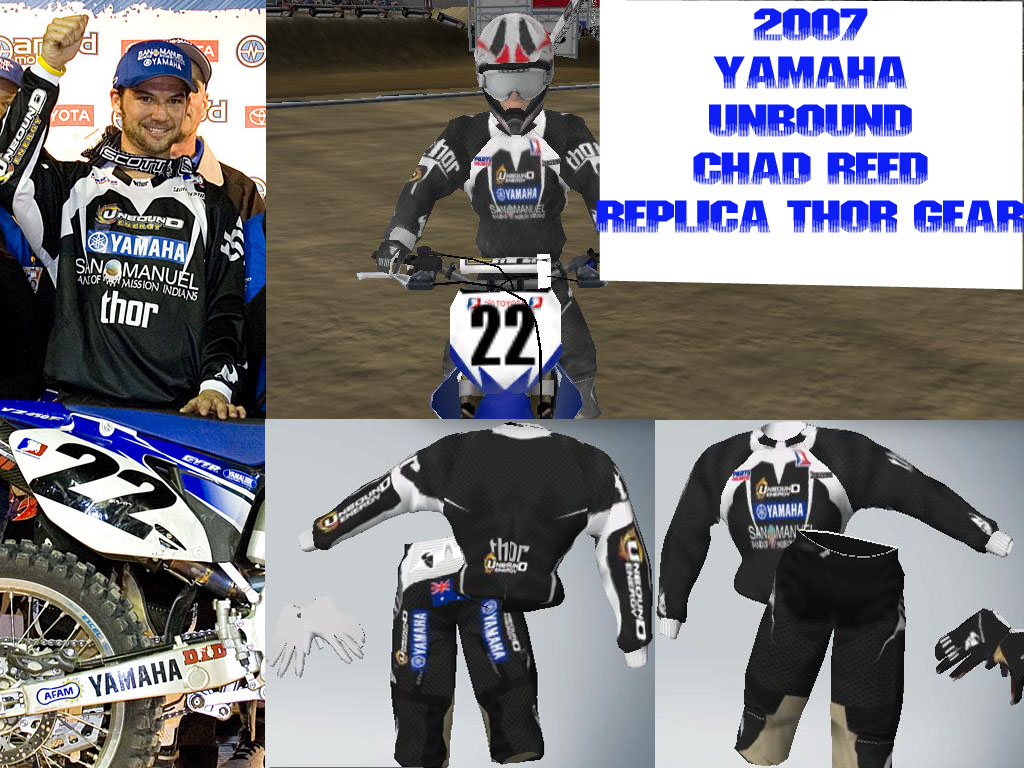 WORCSYFZ808 (Jan 09, 2007)
I liked the gearChad Reed wore in the Canadian Rounds of the SX series. It is the beautiful gear made by yamaharacer513 so all credit to him on the gear, I just thought it would be cool to add all the logos Chad Reed runs so people can play him in the game. Hope you like, and thanks to yamaharacer513 again for the new Thor gear to use as a replica.
Download for Motocross Madness 2 — or — Report broken link
Comments are being restored!
Want to help? Send coffee to tk_madmac