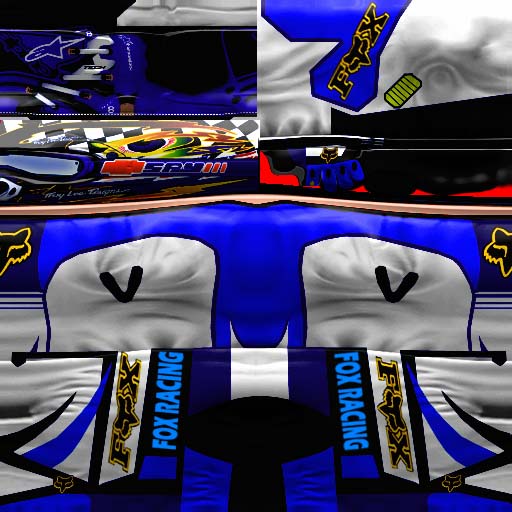 VRT_Evo_VIII (Mar 17, 2004)
This is sumthin I made for WFO_Ufodesigns, wouldnt have gotten done without his pestering lol. Although didnt really take my time on it. :( I used Disturbed's boots, and I think its VMX_GravityX2's helmet anyway helmets sick.
Download for Motocross Madness 2 — or — Report broken link
Comments are being restored!
Want to help? Send coffee to tk_madmac