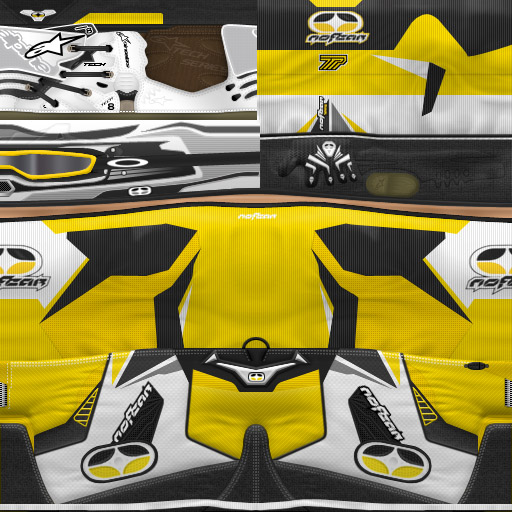 tk_tweaked (Aug 02, 2004)
This is a redone version of my old no fear attack skin with more detail and a cleaner looking design, i also made the 2004 no fear helmet and added the 04 style attack gloves for this skin, anyways it looks alot better than my old No Fear Attack skin so download and enjoy ! Thanks,

Ryan | tk_tweaked

Huge thanks to my man John (tk_disturbed \ Messiah \ best skin in the land) for the alpinestars boots!
Download for Motocross Madness 2 — or — Report broken link
Comments are being restored!
Want to help? Send coffee to tk_madmac