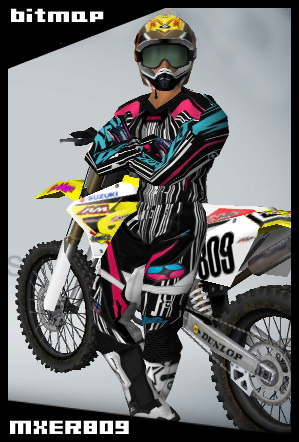 MXer809 (Nov 15, 2006)
Heres the 2007 No Fear Bitmap gear. Its nearly exact seeing as I have the gear and used it as a guide to make this. Its at 1024 so it looks sweet in the game. I also used some of yamaha513's shadows so thanks to him!

File name: 07NFRbitmap.dds.dxt

leave some comments please!
Download for Motocross Madness 2 — or — Report broken link
Comments are being restored!
Want to help? Send coffee to tk_madmac