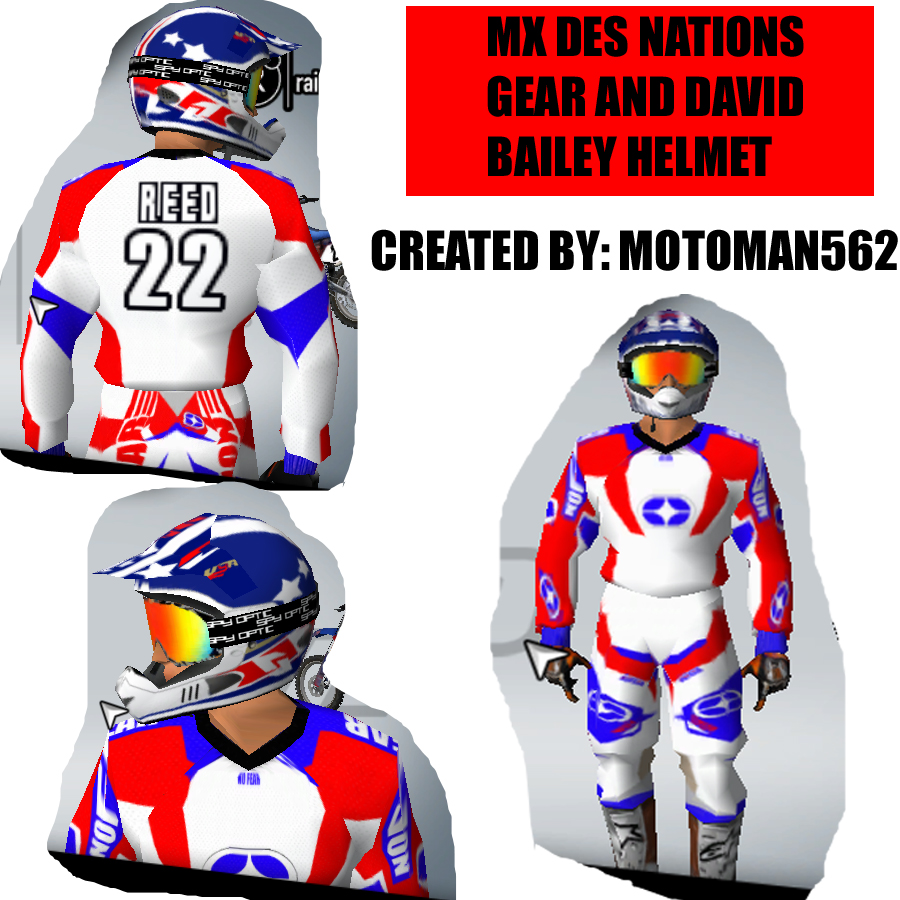 motoman562 (Nov 09, 2006)
I made the 2007 mx des nations replica helmet. this is the david baily replica. I also put in the pack the mx des nations nofear gear that i recently put on this site. The gloves in the skin are different than the ones in the picture. hope everybody likes them. leave some comments also give me some tips on how to make nice shadows.
Download for Motocross Madness 2 — or — Report broken link
Comments are being restored!
Want to help? Send coffee to tk_madmac