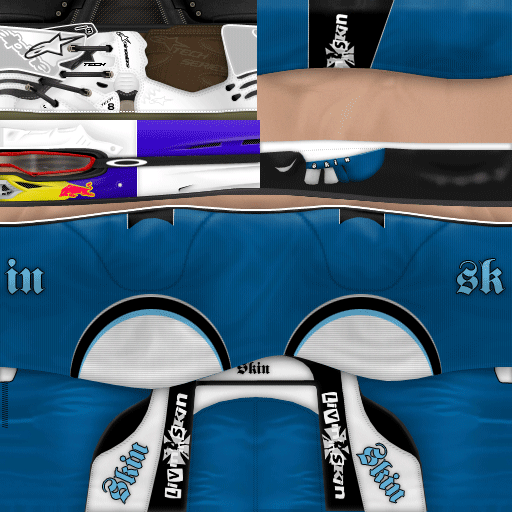 VMX_D-Dub (Jul 05, 2005)
Sorry for not uploading any skins in awhile, there was this big ordeal, and hopefully it is settled now ...

Well, I havnt made a rider skin in AGES ao I had to make one. I liked this gear ever since I saw it, nice and simple, yet stylish hehe. Looks awesome in game. Thanks to my bro John (messiah) for the helmet and rider template and boots, and Tweaked for the goggles. Please download and REVIEW !!!

Air Division Designs // Danny





PS: DEW ACTION SPORTS TOUR ROUND 1 COMING VERY SOON !
Download for Motocross Madness 2 — or — Report broken link
Comments are being restored!
Want to help? Send coffee to tk_madmac