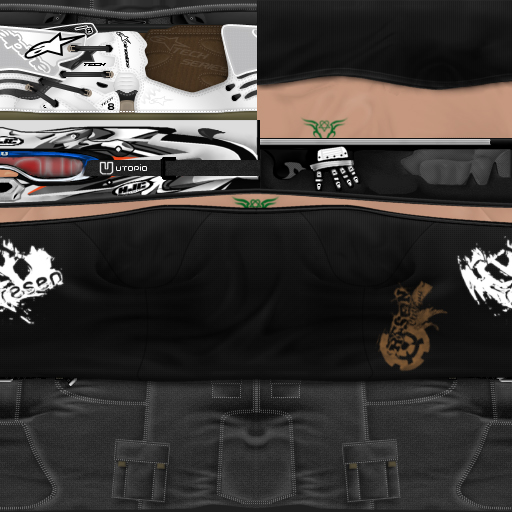 Talipee (Aug 27, 2005)
ighty peeps. This was in the works for a while but got my self together and finished it for you all to use...

Major props to Dan (Corpse) for his awesome template and give it up also for the Tk_Disturbed for his boots 8)

So feel free to download and leave me some comments of my work and what should i do better in the next release :P

Peace out! TALI!
Download for Motocross Madness 2 — or — Report broken link
Comments are being restored!
Want to help? Send coffee to tk_madmac