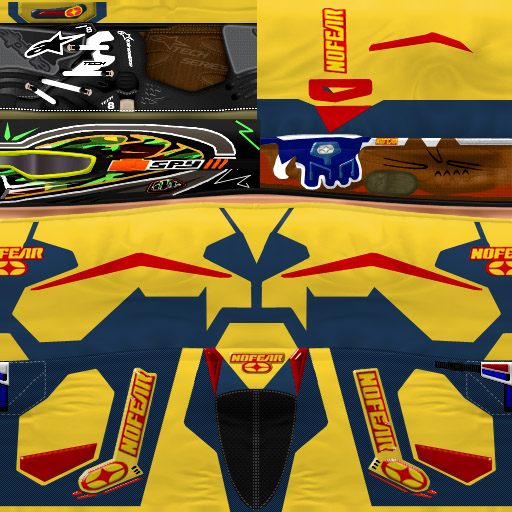 VRT_Evo_VIII (Nov 06, 2004)
Finally got off my lazy ass and made a skin. Not my best work but I saw this and had to make it. Thanks to the guys that linked me up with some pics. Also to tk_Tweeked for the skin base and tk_Disturbed for the boots. The back of the jersey and pants I had to make up cause i couldnt find a pic anywhere. Let me know what ya think.
Download for Motocross Madness 2 — or — Report broken link
Comments are being restored!
Want to help? Send coffee to tk_madmac