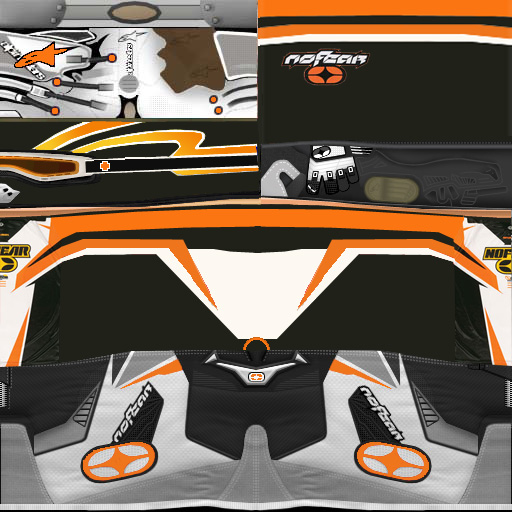 bloodshotbmx (Oct 17, 2004)
This is my custom No-Fear gear; The front is real a No Fear jersey but I made up the back and I left it blank so you can put your own name/num on it.
Thanks to tweaked; I re-coloured the pants from his black Attack gear.
I based the helmet on a helmet on another skin, but I'm afraid I can't remember whose...please say if its your's...same goes for the boots (re-coloured) and the gloves.
Download for Motocross Madness 2 — or — Report broken link
Comments are being restored!
Want to help? Send coffee to tk_madmac