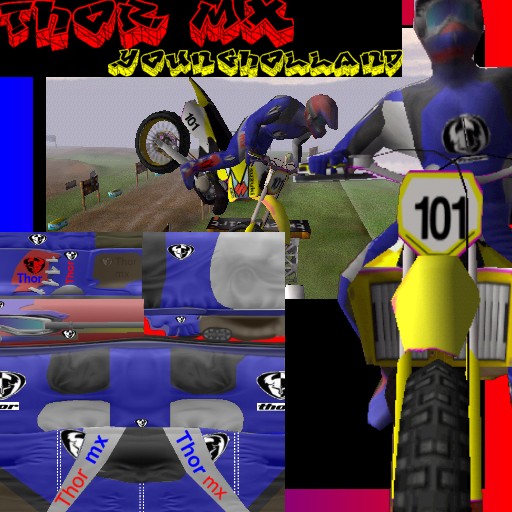 wwm_youngholland (Oct 23, 2004)
Hi peepzz.
Here is my new skin finally,
it is a custom thor gear.
I think this is the best i've ever made,
i have made my own templete except i haven't make the shadow layer,
props for it go to tk_corpse.
Download and review this skin,
Up to the next skin/ track;).
mzzl peepzz!
Download for Motocross Madness 2 — or — Report broken link
Comments are being restored!
Want to help? Send coffee to tk_madmac