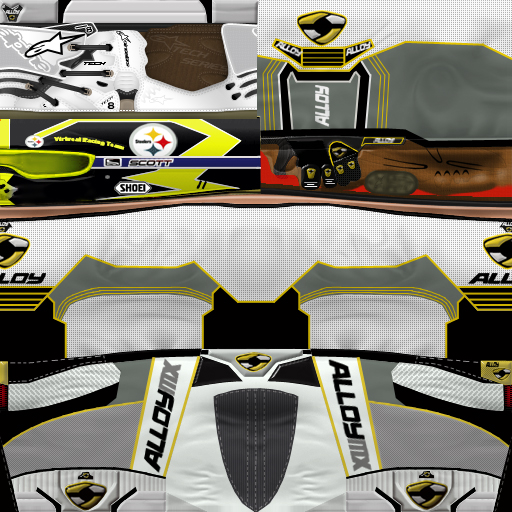 VRT_Evo_VIII (Jul 21, 2004)
I've wanted to make this for awhile now, so last night I started it. The helmet is a rep of the one Broc Hepler wore at the Highpoint national. I also included a skin with that Hamblin helmet I used for the other alloy skins. I used the palm of tweeked's skin and Disturbed's boots. Lemme know what ya think.
Download for Motocross Madness 2 — or — Report broken link
Comments are being restored!
Want to help? Send coffee to tk_madmac