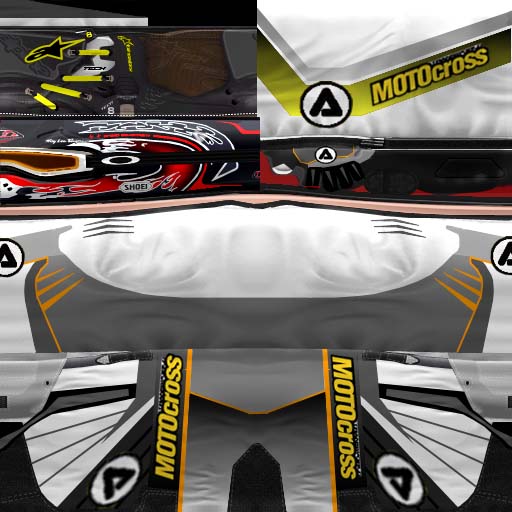 VRT_Evo_VIII (Apr 23, 2004)
This is not quite exact, but as close as I could get it. I pretty sure its Disturbed's helmet and boots, so thanks to him. Without that I would have a headless, footless rider. Alba, the brown and tan acerbis is comin up next.
Download for Motocross Madness 2 — or — Report broken link
Comments are being restored!
Want to help? Send coffee to tk_madmac