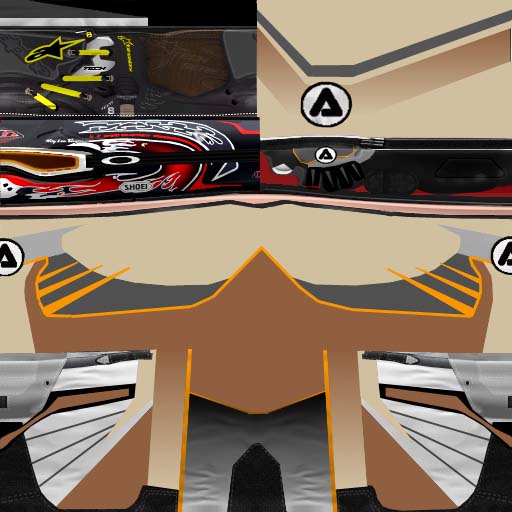 VRT_Evo_VIII (May 05, 2004)
Ok I'm done makin skins for awhile. Spent way too much time lookin for a acerbis logo and didnt find one :( . I used Disturbed's boots, just colored them and tff_thormx's helmet, cause its a wicked sick helmet. I just took the red out. Hope its cool with you.
Download for Motocross Madness 2 — or — Report broken link
Comments are being restored!
Want to help? Send coffee to tk_madmac