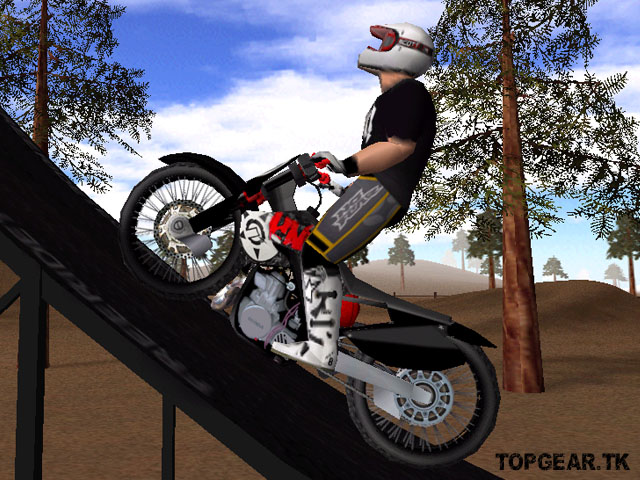 [TOPGEAR] (Oct 12, 2004)
heres my latest skin, its probably my best one so far. i had to remake the graphics because the photo i used was taken on a slight angle. also added some shadows to the side panels and painted the frame & forks.

i think its for the cR fmx model but not sure, so i put the model in the zip file.

thanks to tk_zer0 and tk_disaster for the base.


Download for Motocross Madness 2 — or — Report broken link
Comments are being restored!
Want to help? Send coffee to tk_madmac