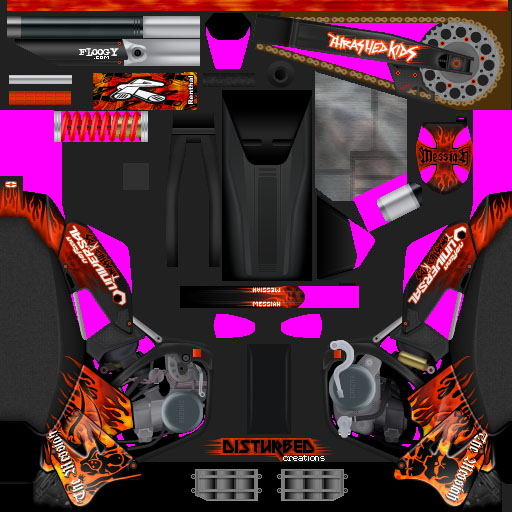 tk_disturbed (Jan 01, 2004)
Here it is... The bike you've all been waiting on so long, my personnel custom painted Messiah Ride! I would like to thank tk_corpse for some ideas and making me finish it, and for the amazingly naked angel and the skulls on the tank plastics.. Thank you DanMan! And thanks to all the people on the TwistedDirt Forums for their comments. Hope you all like this one as much as i do (i'm not completely happy about it tho..) Many hours went into this bike and tried to get it as good as i could. This is V 1.0 and a newer version is in progress.. You might be wondering why but i've learned allot of new things and especially on shading. I'm completely redoing my RM template and will design a new Messiah Ride with newer and more detailed graphics on it. Anyway, download and handle it with care, don't even try to scratch it!
Download for Motocross Madness 2 — or — Report broken link
Comments are being restored!
Want to help? Send coffee to tk_madmac