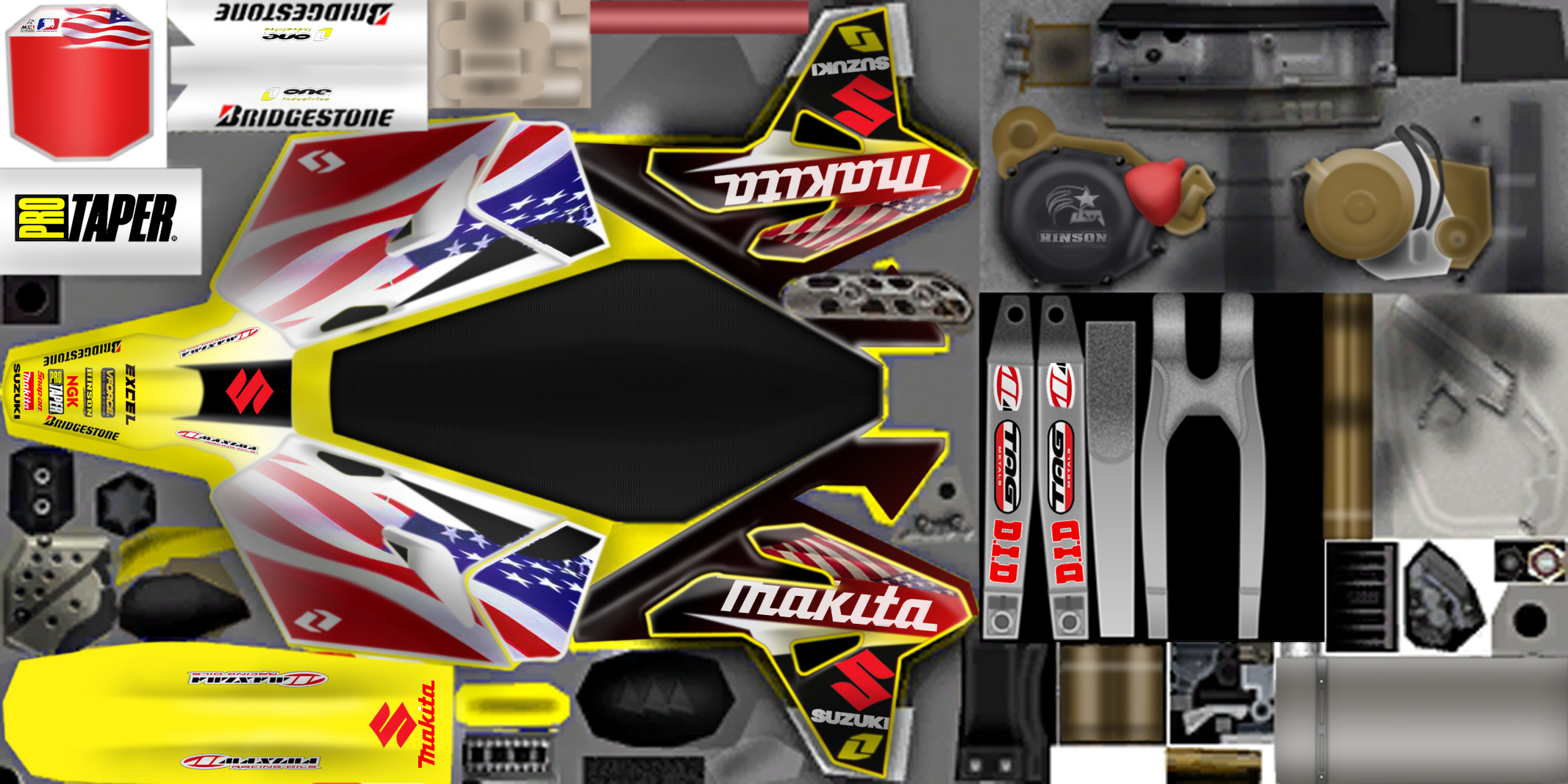 Lilbob862 (Oct 03, 2006)
Ok so this is my first skin. And I am super excited. And big thanks to Ghost. Thanks for the awesome swingarm and the kickbutt seat. And also Skyy. Those two who really got me into skinning. You guys are the best and. Thanks Ghost for staying up till 11+ telling me I dont suck lol. And beta testing. And all the people who like this skin!! Thanks. I hope you like. Sorry there is already another, I didnt do this after that one got uploaded. Oh yeah put this over.RS KXF450 or the Pro Curcuit.
Download for Motocross Madness 2 — or — Report broken link
Comments are being restored!
Want to help? Send coffee to tk_madmac