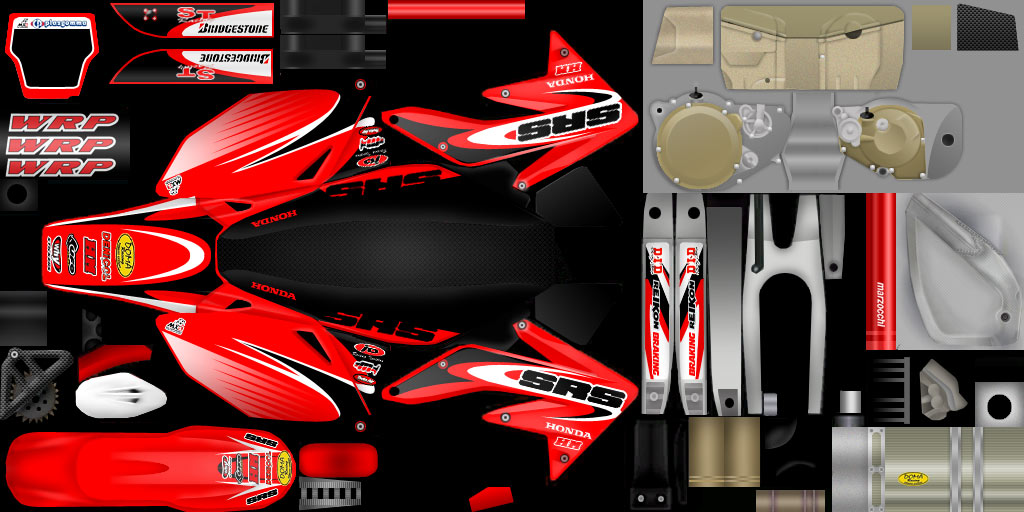 sx125racer (Aug 30, 2007)
Hi everybody!
This is my last creation: Team SRS Honda 250/450 '07.

The Team SRS is an italian Honda's Team that competes in the MX2 World Championship with the riders Matti Seistola (from Finland) and Pier Filippo Bertuzzo (from Italy).After that i've say this little preview, we can back to speak about the skin.I've make this skin because i Love the graphics and because the srs team is italian like me.

Finally I've work to do all the bike parts: plastics,engine,exhaust,shocks,braking brakes..it's all made by me except the frame.
Credits goes to:
-Who has made the frame (sorry but i don't know who has made it)
-Ghost that has made for me the ".pak" file
-MotoX and Kosmo87 for the critics
-the MGF community that has help me to find the bike pics :)

The zip file includes:
- skin's ".pak" file
-jpg preview

The skin replace the "Honda CRF 250/450 Team XXX"

Hope u like it,download and review :)

...:::sx125racer:::...
Download for Motocross Madness 2 — or — Report broken link
Comments are being restored!
Want to help? Send coffee to tk_madmac