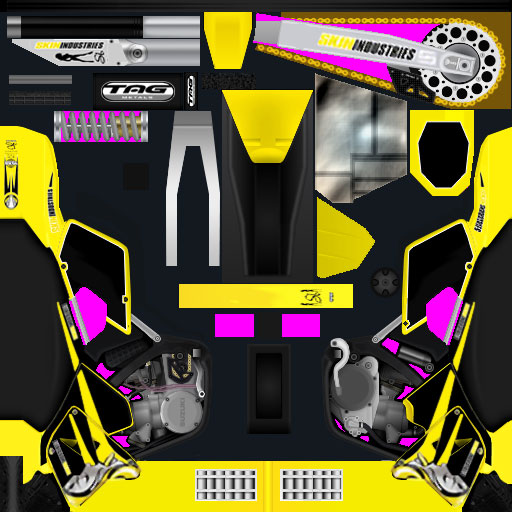 fmxSTECKEL (Jan 02, 2004)
Package contains 6 skins with variations of a Suzuki RM with Skin Industries Graphics. 1.Normal w Access. kit
2. Access. kit FMX cut
3.Blk Fend FMX cut
4.Short Fend FMX cut
5.Short Blk Fend FMX cut
6. Replica of my real bike.

Thanks to TD_RM125 package that is included and necissary to be used with the BikeSwitcher in order to view these skins properly and
ESPECIALLY to TK_TWEAKED for i based these skins off his RM250 skins, he deserves most credit!
Download for Motocross Madness 2 — or — Report broken link
Comments are being restored!
Want to help? Send coffee to tk_madmac