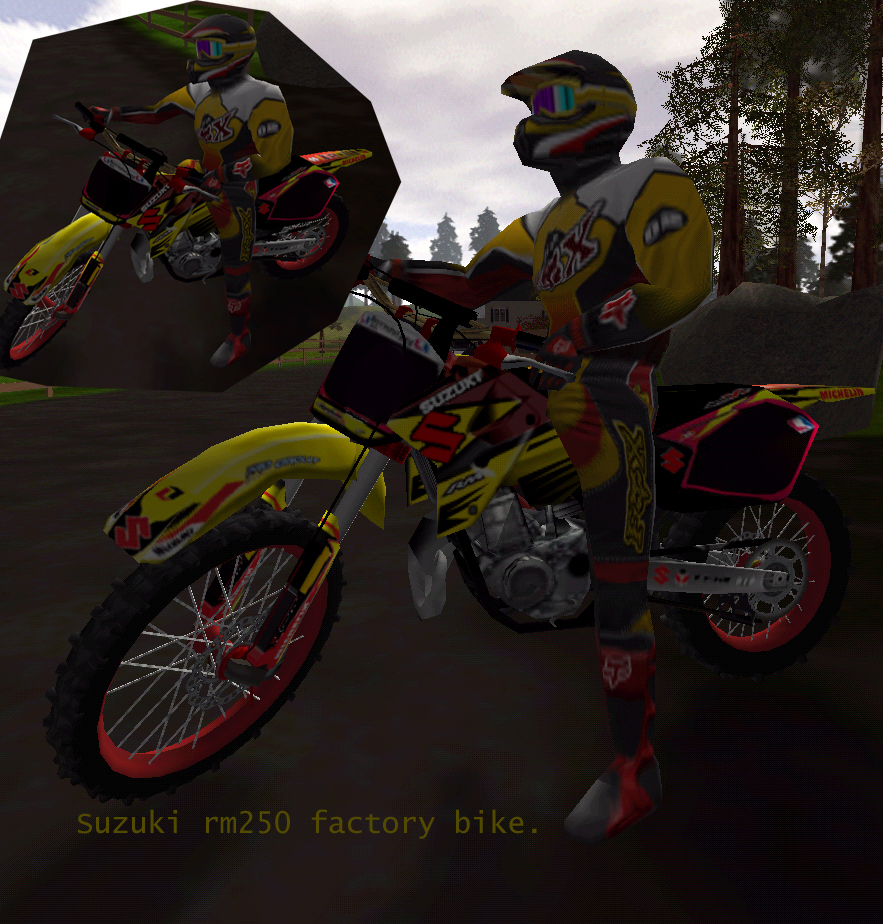 mx_hotwheels (Dec 25, 2005)
Here´s my skin of a suzuki rm 250 factory edition.

Thanks to mcm2extreme.com for the bike.

I think it looks nice in the game. Download and enjoy.

Will soon release my kawasaki kx 250 factory edition!!

Comments are welcome!
Download for Motocross Madness 2 — or — Report broken link
Comments are being restored!
Want to help? Send coffee to tk_madmac