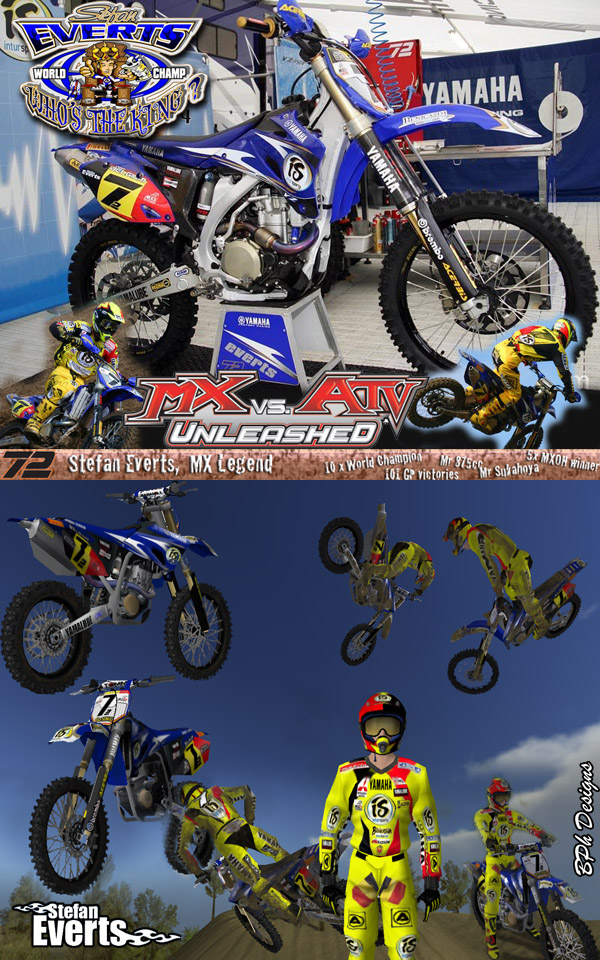 BPh_Designs (FnF_Phil_80) (Dec 04, 2006)
Well, the bike with black rims, the gear, the helmet and the boots.

Tip : use the stock nr 7 ingame and type EVERTS with a space between each letter if you want to see your rider the nearest of the reality. Making skins replicas is a hard work pffffft lol. Those skins were made for my personal use, but why not sharing them ? was the question...

They'll replace the stock YZF 500 and sprockets, the AXO boots, the No Fear Helmet nr 1 and the 4th Acerbis gear.

Thanks to Kosmo for the base of the bike.

Enjoy. Phil.
Download for Motocross Madness 2 — or — Report broken link
Comments are being restored!
Want to help? Send coffee to tk_madmac