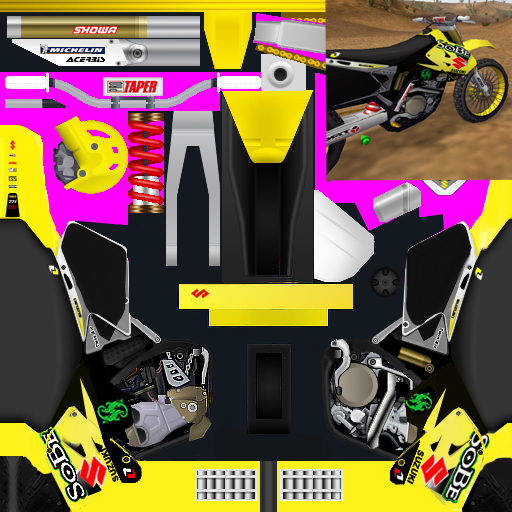 Casey189189 (Jul 16, 2004)
Hello everybody I have not made a skin in a while but here is a new one.I started out with two_fours factory RMZ and I got rid of those graphics and put on some sobe graphix.I think two four did the motor and stuff so If I missed somebody tell me.Nowons made a SoBe RMZ so here it is D/L and enjoy!!

Please review.
Download for Motocross Madness 2 — or — Report broken link
Comments are being restored!
Want to help? Send coffee to tk_madmac