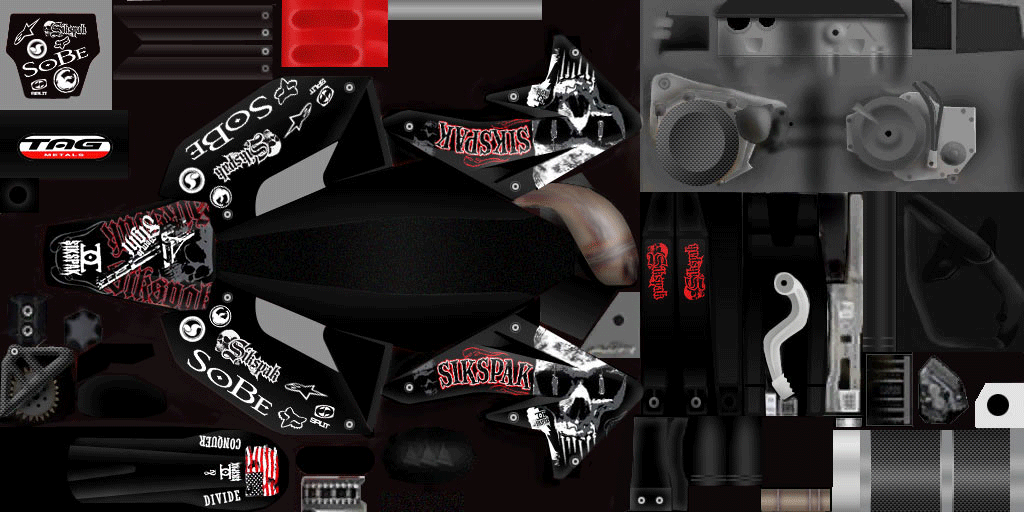 sx125racer (Nov 02, 2006)
Hi people!

this one is my last creations: the Sikspaks CR 250 . there are three versions of the bike: with cut fenders, fmx with normal fenders and an custom race version ;-)

I've work hard for to them, i've watch on the mva forum that much persons waited for a fmx bike skin and finally i've realize this skin!

Big thanks goes to kosmo87 for his engine and the gala(hope that i haven't mistake) for his frame!

On the zip file u can find:
-the three versions of the bike skin
-red and black rims

Download and please...remember to review!!

cya

...:::sx125racer:::...


Download for Motocross Madness 2 — or — Report broken link
Comments are being restored!
Want to help? Send coffee to tk_madmac