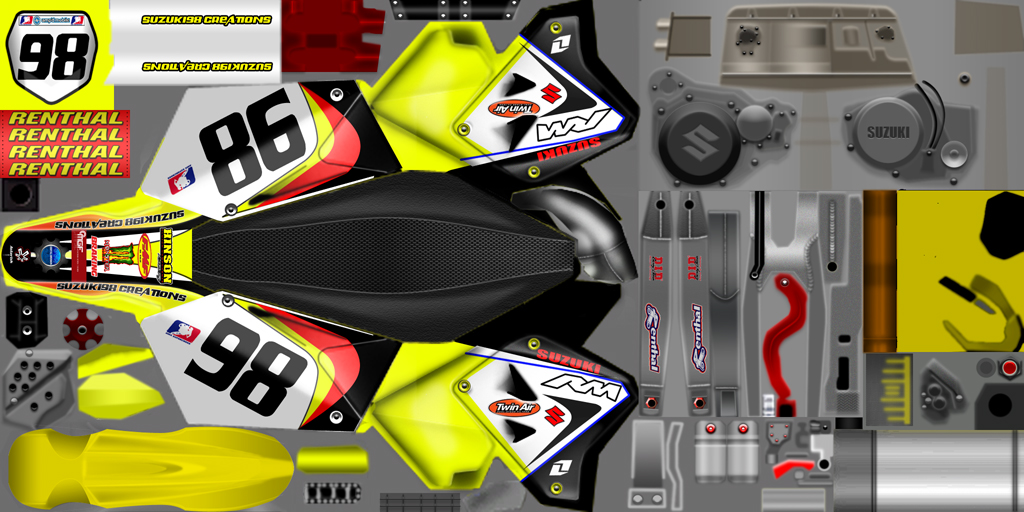 suzuki98 (Apr 12, 2007)
This is my contest entry. redid every part on the bike. the file includes a dxt for you to put on any bike you want and a pak that you can just extract to your data folder.
Download for Motocross Madness 2 — or — Report broken link
Comments are being restored!
Want to help? Send coffee to tk_madmac