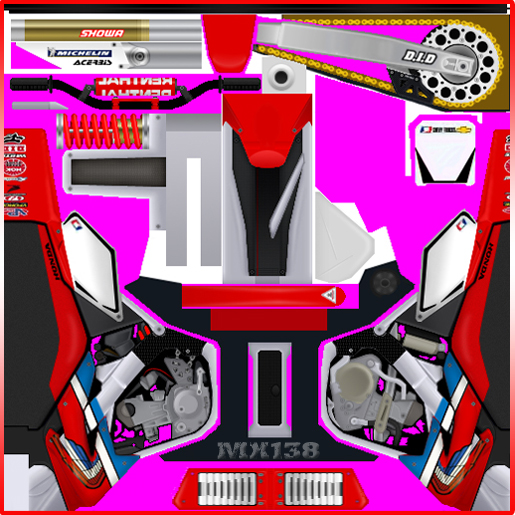 _MX138_ (May 26, 2004)
..:: Throttle Jockey's Retro CRF::..

I saw theese graphics and had to make it. I made the skin over two_four's CRF skin. Pretty clean and you shouldnt find any pink. Thanks to two_four with some shadow help.
Download for Motocross Madness 2 — or — Report broken link
Comments are being restored!
Want to help? Send coffee to tk_madmac