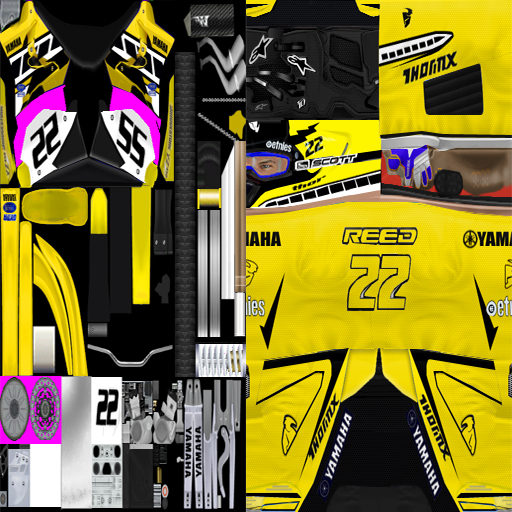 tff_thormx (Jul 19, 2005)
well its been quite a while for uploading for me but i couldn't resist when i saw what yamaha was doing for the riders and bikes at dilla very cool! well here it is reeds retro yellow and his retro yellow yzf. theres so many thank u's to go out i might forget some but thank to yamaharacer513 some of the bikes plastics are his. thanks to corpes for the awsome nobbies, thanks to i bealieve the gala for the engine??.. i hope i got that write but deffinitly thanks to him for the black tech 10 alps. if i forgot u my most sincere apoligy. but included in this zip is reeds gear his bike wich goes to the (MXUYZ450), as well as a bike with no numbers. for u to playing around with and not have chads number on your bike. so i hope u enjoy ya know do the d/l thing and have fun.
im out
laters
Dave.
Download for Motocross Madness 2 — or — Report broken link
Comments are being restored!
Want to help? Send coffee to tk_madmac