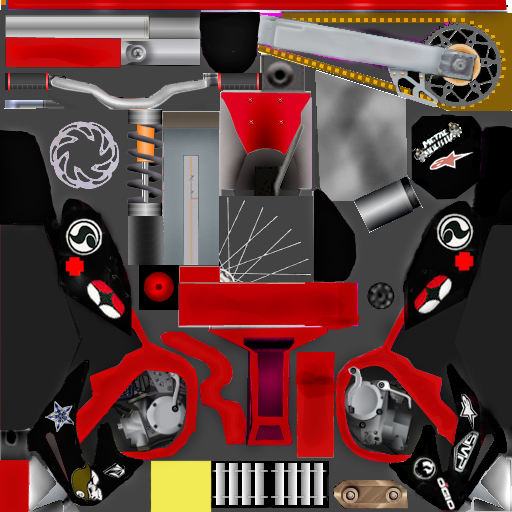 Dirtbikekid1990 (Sep 02, 2004)
This is my first skin so dont bury me with insults, tell me what i need to do to get better! This bike is for the CR12504MFX bike modle (you can get it in the 3d modles section of this site). Download and enjoy and dont forget to drop a review.
Download for Motocross Madness 2 — or — Report broken link
Comments are being restored!
Want to help? Send coffee to tk_madmac