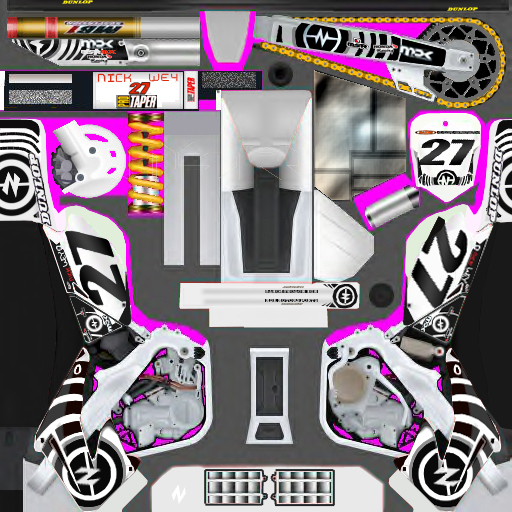 Mx333 (Oct 25, 2004)
I use VMX gravitys 04' CR250 base, the pipe and bar pad set up came from tweaks Suzuki RM250, the chain came from 6rilmx's LUSK yammy, and i used the front brake cover from disturbed's 03 Kawy base. I did the graphics and the rest. The reason why NYk has these wierd but cool lookin graphics on his bike is because at the time of the US OPEN, he didnt know if Honda would be supporting him or not yet with his deal at MDK. thats why no huge honda logo was on his bike. MDK is goin to be in a semi next year, courtesy of MDK Motorsports, which is owned by one of the owners of Yahoo.com. Nick also told me that his 05' STOCK rear shock on his Honda CR250 is better than his $50,000 dollar rear factory Suzuki shock, pretty funny huh?, just shows that RC made the wrong switch.
Download for Motocross Madness 2 — or — Report broken link
Comments are being restored!
Want to help? Send coffee to tk_madmac