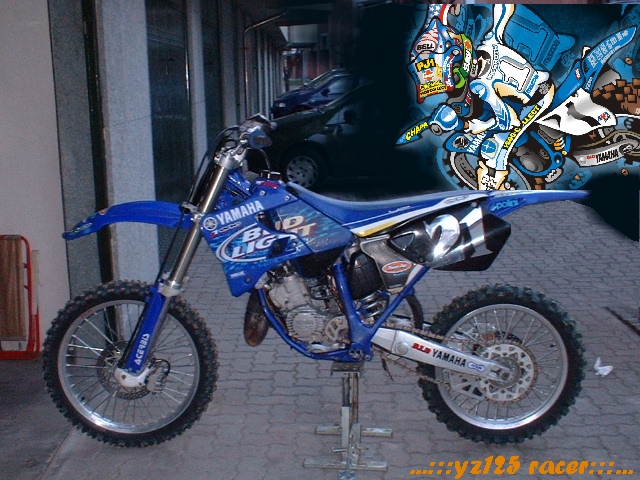 yz125racer (Mar 22, 2004)
this is my real yz 125 bike...I love her!!for the best look in the game,use the TD_03_YZ125 bike model....download and enjoy!oh,I'm forget:sorry,what can I do for use another tricks in the game?who tell me about this?please,I hope you have an answer for me!bye everyone! ...:::yz125racer:::...
Download for Motocross Madness 2 — or — Report broken link
Comments are being restored!
Want to help? Send coffee to tk_madmac