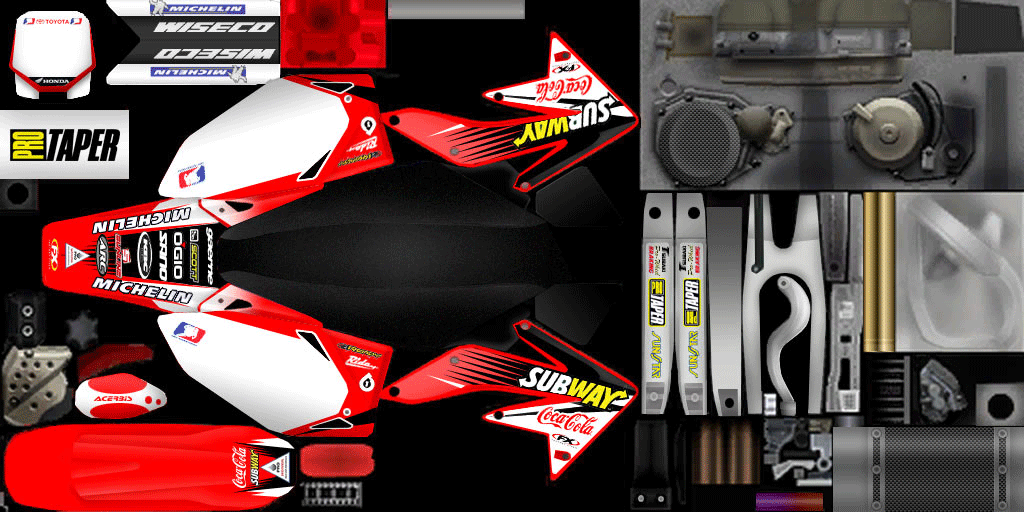 sx125racer (Sep 17, 2006)
hi people!

i'm back again with a new bike skin for u: the Subway Coca-Cola Honda. i've try to make it more clean that's possible and I really hope that u like it !big thanks goes to Gala for his fork and rear brake . there are 3 files in the zip:

-250f bike skin
-450f bike skin-
-sprocket file (for rims,chain and other...)

so,enjoy and remember to leave some comments please

...:::sx125®acer:::...


Download for Motocross Madness 2 — or — Report broken link
Comments are being restored!
Want to help? Send coffee to tk_madmac