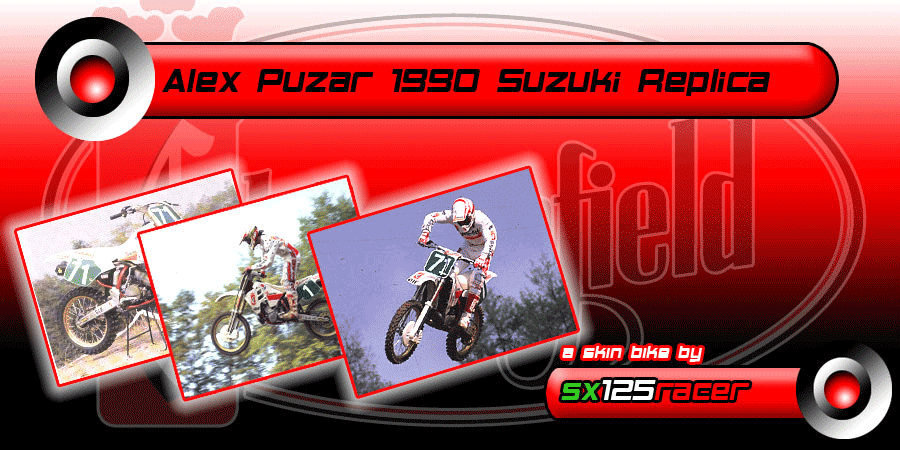 sx125racer (Sep 25, 2006)
Hi guys!i've a new type of skin for u: this one is the old bike Replica of Alex Puzar (3 times world champion) when he wins his 250 cc world title with the Suzuki Chesterfield Team at Unadilla track.Alex was one of the most strong rider of italian mx story and i'm really proud to have made this.

On the pack u can find the replica on the new 450 4stroke and 250 2stroke, the gold rims (for do the exact replica) and black one(for who prefer those).

U can see that i'v made a new exhaust sistem for both bikes,clamps and other objects..

i've work hard for this,I hope that u download it and enjoy the fun!

...:::remember to release some comments please:::...

cya

"sx125®racer"
Download for Motocross Madness 2 — or — Report broken link
Comments are being restored!
Want to help? Send coffee to tk_madmac