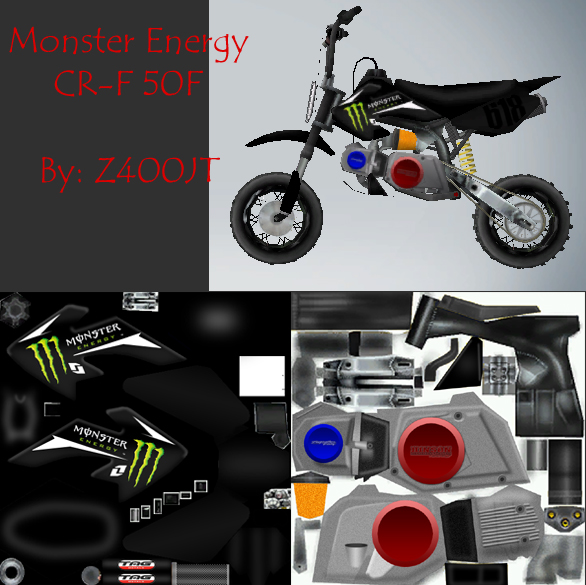 z400jt (Oct 24, 2006)
Just something i threw together today, had a day off. This is the first 50 ive done and it is also the first custom engine ive done, its not a great engine but i tried. replaces any of the 50's but its named to replace the Fast50_02. Plastics, engine, and wheels included in rar.
Download for Motocross Madness 2 — or — Report broken link
Comments are being restored!
Want to help? Send coffee to tk_madmac