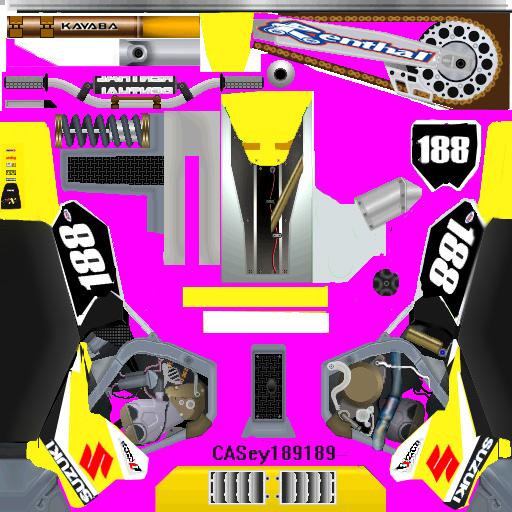 Casey189189 (Aug 28, 2004)
Okay used FSB_MxWilbur motor (I think it was him)I used RoBee's 05 RMZ 250 so credit goes to them.I hand painted the factory graphics and I tried hard to make the seat look cool
This skin goes good with the skin I made of millsaps or the one tff_thormx made.Oh and all the Fags that need a perfect skin to make them download I am sorry if this is not "perfect"But I worked very hard on this.
D/L and enjoy!!

I think this is the best skin I have uploaded yet.
Download for Motocross Madness 2 — or — Report broken link
Comments are being restored!
Want to help? Send coffee to tk_madmac