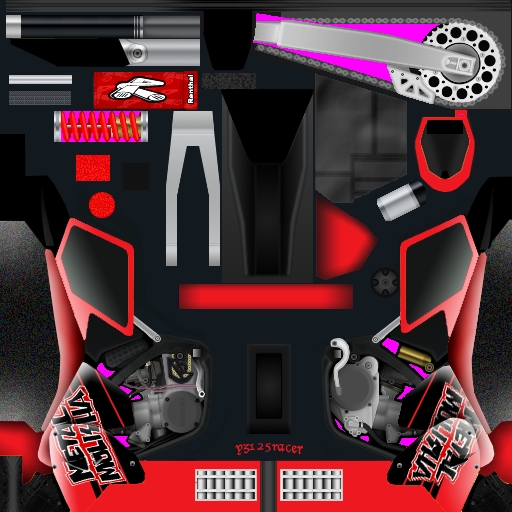 yz125racer (Oct 02, 2004)
it's a skins pack for 2 type of bike model: the TD_RM bike model an the LD. I've custom made the graphix. thank's disturbed for the base and foz_se because he give me the idea.leave some comments.

...:::yz125racer:::...
Download for Motocross Madness 2 — or — Report broken link
Comments are being restored!
Want to help? Send coffee to tk_madmac