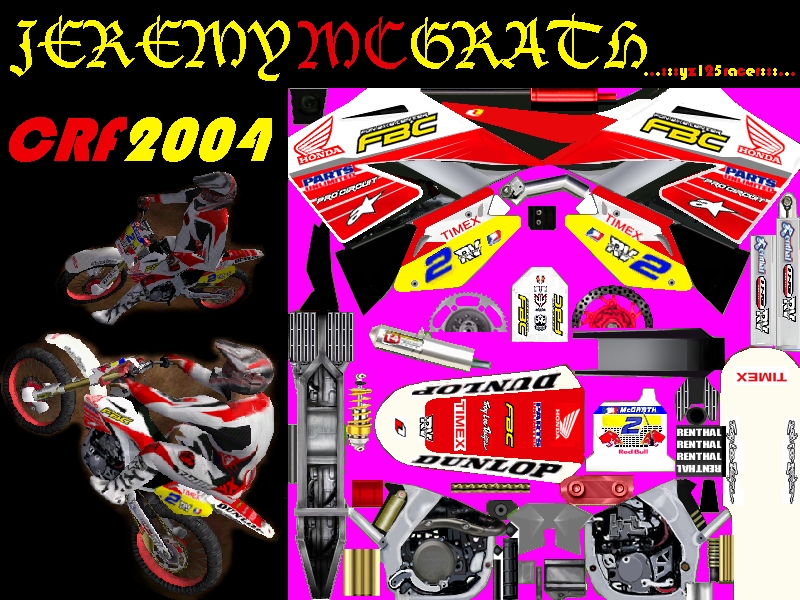 yz125racer (Mar 26, 2004)
maybe the my best bike skin.It's the CRF of mcgrath.I've work hard to do this masterpiece!!you need the TD_CRF_bike model for use it.I put the model in the file zip.But,who can build the McGrath new rider skin?to associate with the bike skin!leave a comment). ....:::yz125racer:::...
Download for Motocross Madness 2 — or — Report broken link
Comments are being restored!
Want to help? Send coffee to tk_madmac