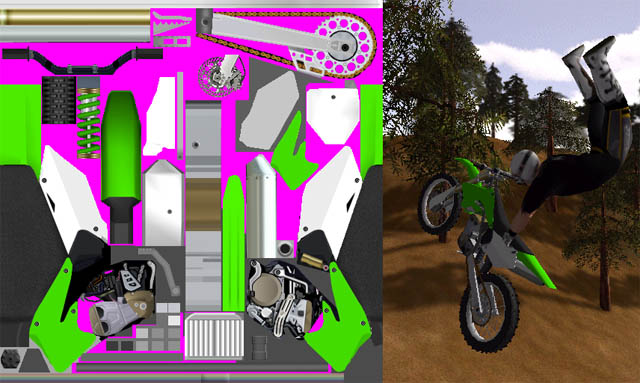 [TOPGEAR] (Aug 07, 2005)
spent a while on this. its a kx250f base for micky_D's rmz model.

thanks to micky_d for the original base, i also added tapered bars to it.

please leave some comments.
Download for Motocross Madness 2 — or — Report broken link
Comments are being restored!
Want to help? Send coffee to tk_madmac