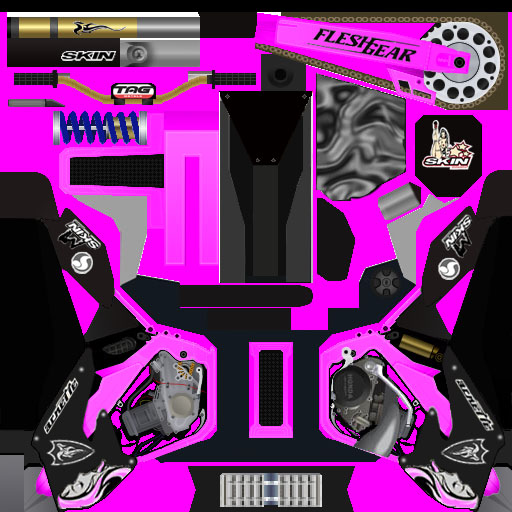 Feldweg (Feb 15, 2004)
Sorry guys! I have forgotten to zip the tga file...

First of all I want to thank the man who made the skin base.
But I have changed the most things. Pink frame and swingarms, black plastics, nice stickers and more ... d/l and enjoy!

...::: www.MotoX.de.tt :::...



Download for Motocross Madness 2 — or — Report broken link
Comments are being restored!
Want to help? Send coffee to tk_madmac