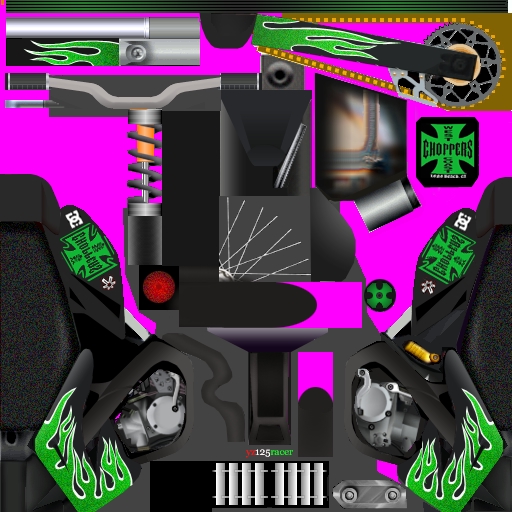 yz125racer (Aug 22, 2004)
it's for the metal miracle bike model.I've custom made graphix,the dark frame,handlebars and filter.I give credits for the_GALA for the pipe and for who have made the base(metal miracle I believe....). so,download,enjoy,and......LEAVE SOME COMMENTS.

...:::yz125racer:::...
Download for Motocross Madness 2 — or — Report broken link
Comments are being restored!
Want to help? Send coffee to tk_madmac